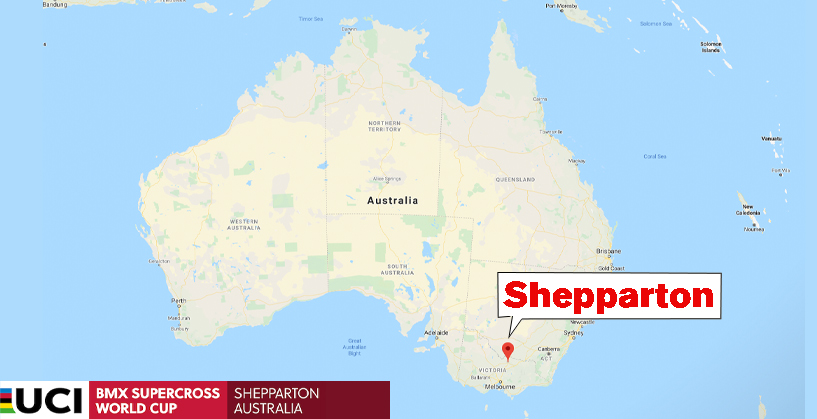 With 2020 Olympic qualifying entering the homestretch, the push is on for riders around the world to earn massively-valuable points that will carry their nation on to Tokyo.
The first four rounds (two weekends) of the 2020 UCI BMX Supercross World Cup series are happening, this weekend and next, in Australia.
This weekend, the tour will be in Shepparton, about 100 miles North of Melbourne (as the above image shows). Next, it'll be off to Bathurst, on the East coast, near Sydney.
The entry lists are now posted for this weekend. See the links below to download them, and see which countries will be in attendance, and with how-deep a crew.
Entry lists are strictly preliminary—like a "pre-registration" list you might find at a national here in the US.
After on-site registration closes on Friday, the "Start Lists" will tell us the final lineup of who is checked-in and signed up. Those will be out late on Friday, so check back with News for that list, and the link to watch the action via livestream.
---
Links
2020 UCI SX Shepparton – Day 1 Elite Women Entries