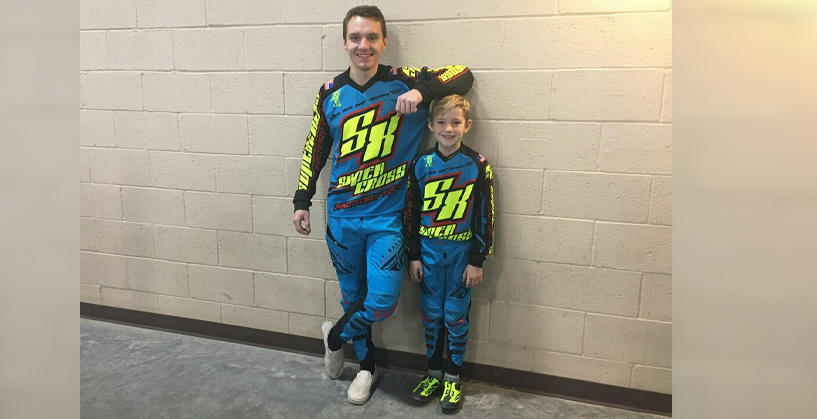 Smilin Bill Ryan and the Supercross Crew had a pretty awesome 2019, with three Golden Crank awards (Bike, Team and Pro of the year, for Felicia Stancil), and some exciting new products coming down the pipeline in 2020.
The Golden Crank Team of the Year is building an extension on their already-deep bench, for a trio of stars to start out the new year.
Cameron Bramer – 17-20x
This South Park local earned his early stripes going right on the third straight, and hitting races far-and-wide with the full Bramer family. He comes to Factory Supercross from Donavon Long's dearly-departed WiaWis team. On his first time in the SX colors, Cam-with-a-C turned in a 1-2-2 at the Silver Dollar Nationals in Vegas this-past weekend.
Ryder Merki – 8x
After a broken wrist at the Worlds in Zolder last July, Ryder ended 2019 with a NAG 15 up-front. He brings heat from Mike Redman's Grand Prix BMX in Lake Perris, CA. A sharp-eared student of the legendary Dick Cheeseburger, Ryder has that certain style and confidence to hit whatever obstacles a track builder sees-fit to put in front of him.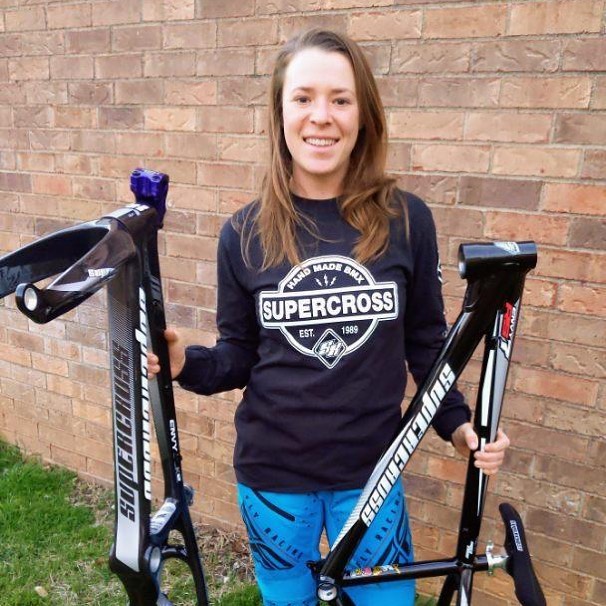 Shealen Reno – Elite Women
One of our favorite stars from the Lone Star State, News has been keeping tabs on Shealen's career for as long as we can remember. The Supercross BMX Facebook page issued a "Stop the Presses" alert late last week, with the above photo, showing her in a Supercross tee, holding her new Envy Blk 2, and some proto-ala-moto hardware: the new Supercross specialty pumptrack frame. The release said "she is going to be doing major multitasking, with Red Bull Pumptrack races, Crankworx , and a little bit of her favorite BMX added-in."
Onward!
It is always-awesome to watch the goings-on under the Supercross tent. They have the perfect mix of classic BMX values, and the freshest of fresh talent on the track. Stick with News as we bring you the insider, first-to-publish scoop, throughout 2020.
---
Links