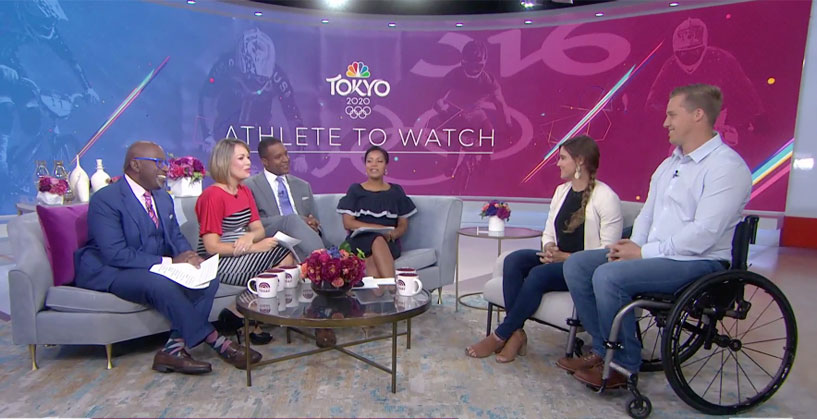 NBC's "Today" Show welcomed Sam and Alise Willoughby to their New York set on Tuesday. The couple first appeared from their home in San Diego back in July–days before they headed off to Zolder, Belgium for the 2019 UCI BMX World Championships.
As we know, Alise came back from Belgium with the rainbow jersey that is awarded to the World Champion, and followed up that win with two World Cup podiums in Rock Hill, last weekend.
In the four-and-a-half minute segment, entitled "2020 Athletes to Watch"— the first in a year-long series leading up to the Tokyo Olympics— Today hosts engaged Alise and Sam in a great interview that will keep you smiling the whole time. Here in the BMX Newsroom, we have been big Sam and Alise fans for years…we know them pretty well and, still, the interview left us wanting more.
Both BMX stars show up well on-camera, and they have a story that is tailor-made for television. We expect to see them often, as the media opportunities ramp up to the Games.
Big thanks to USA BMX for their part in helping the story along, and for their on-site support.
Well done, Alise and Sam! You represented our sport well to a national audience of hundreds of thousands of Americans.
—Mike Carruth
---
Here is a link to the segment (no embed is available).
Links