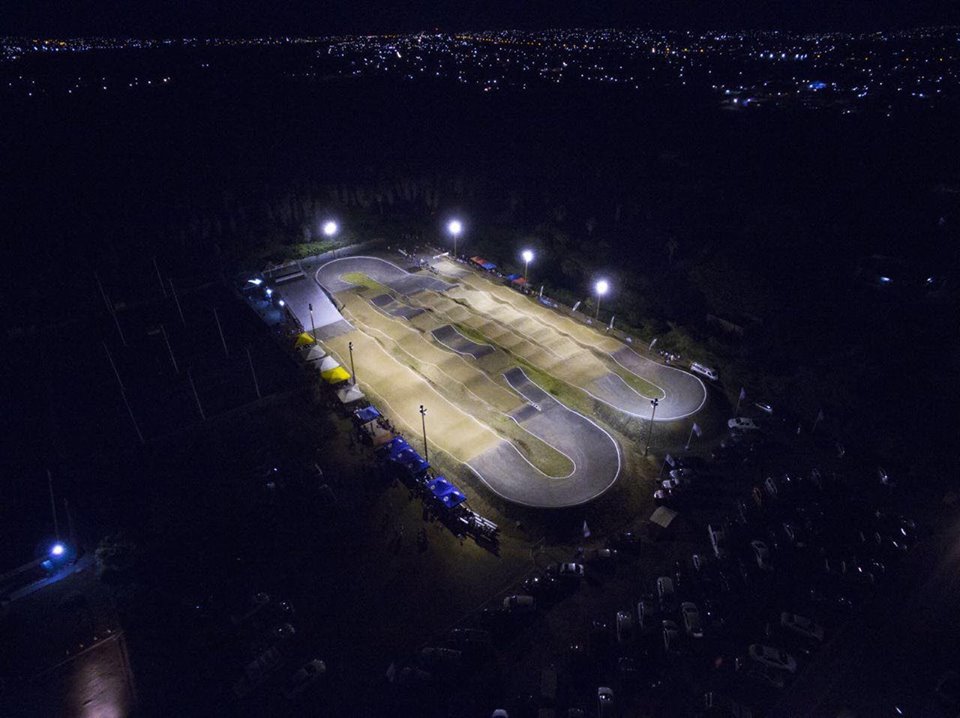 With races from the Caribbean to Australia to Italy, it was a busy week for UCI BMX. The race I thought would have the least effect— the Global International Pro Spectacular (C1) in Curaçao— had the most significant impact on this week's points, despite there being only FIVE Elite riders at the race (among other "challenge" classes).
Aruba's Shanayah Howell won both days, with Julia Alves from Brazil in second (there were the only two women), and netted Brazil enough points to move up two spots in the UCI's Olympic Nations Rankings (past the Russian Federation and Colombia). The men's field was three riders, with Colombian transplant Vincent Pelluard taking the win both days and moving into the third-highest position for the Colombian men (bumping 2012 Bronze medalist Carlos Oquendo). Fettison Flanders from Aruba was second and Goshue Keep from Curaçao was third, both days.
Pelluard was one of the top French riders about eight or nine years ago and is now married to Mariana Pajon; earning him Colombian citizenship and the opportunity to represent his new nation in international competition. It's good to see Vincent get a another chance, although Colombia has a ways to go before they would qualify three men for Tokyo. The front runners for the two quotas they are currently qualified for would be Diego Arboleda and Carlos Ramirez, in my opinion.
Renaud Blanc (Switzerland) and Camille Maire (France) took the wins down in Verona, Italy at the 3 Trofeo Vecomp (C1). Both of these athletes are in the top three for their country, respectively; and while their home country didn't move up the standings, their efforts did help bolster their standing in the second strata of Nations Rankings points to qualify two riders to the Olympics. It also helps shore-up each rider's case to be the second rider chosen from each country; Blanc behind Graf (with the injured Marquart) and Maire behind Valentino (and staying ahead of the younger Axelle Etienne).
The weekend also saw Round 4 (C1) of Australia's national series which took place in Darwin in the Northern Territory. Josh Mclean was the biggest name in attendance and took the win, giving Australia a 60 point lift. On the women's side Erin Lockwood stood atop the podium, but is not one of Australia's top three scorers (Sakakibara, Reynolds, and Curtis), so no overall gain.
There were also National Championship races in Slovakia (either no results yet or possibly no Elite participation) and the Czech Republic (won by Dominik Topinka and former Olympian, 35 year old Aneta Hladikova).
There were also two C1 rounds in the Republic of South Africa (results are popping up on the UCI site as I type, but the points won't be updated until next week). It looks like Germany sent the Webster brothers (Liam and Axel) along with Marco Jäckel; sweeping the podium on Saturday.
Most countries around the world follow the UCI rule for National Championships that states, "National BMX championships must be run on the first weekend of July; no other events may be registered on the UCI International BMX Calendar on this weekend."
Subsequently, this weekend will see national champs crowned in Lithuania, Bolivia, Denmark, Brazil, Argentina, France, Switzerland, Latvia, Sweden, Colombia, Ireland, Italy, Canada, the Netherlands, Malaysia, Spain, El Salvador, Germany (where I'll be), England, Venezuela, Japan, Indonesia, Guatemala, Belgium, Belarus, and Poland.
The United States has been granted a "derogation" (variance) from this rule, reportedly to allow the points to be part of the USA Cycling rankings, going into the World Championship. And to allow the event to take place on an SX track. This weekend's "Stars and Stripes Nationals" at South Park is a USA BMX Pro Series race, but not a UCI event.
These scores basically cancel each other out between countries.
Cheers,
Carl