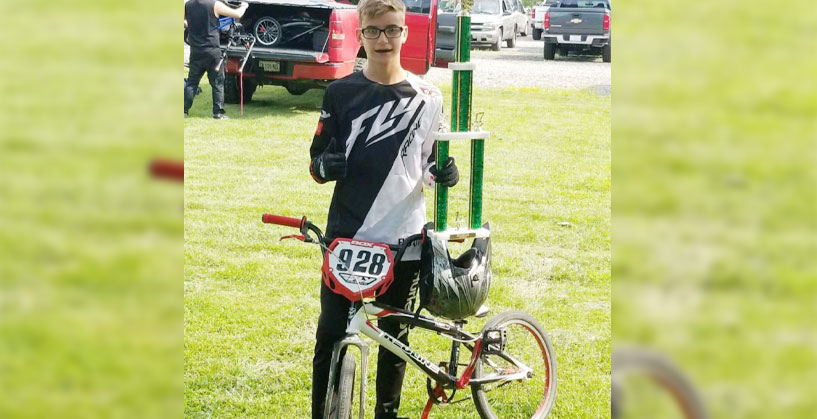 In a little more than 24 hours, the international BMX community has pulled together in support of the family of fallen rider Carson Stoffel, who passed away Sunday at the 2019 USA BMX Midwest Nationals in Rockford, IL.
Thoughts, prayers and offers-of-help came flooding in from all over the world–which is precisely what we knew would happen, as BMXers always, ALWAYS jump-in to help our own.
By Monday, a number of fundraising efforts had popped up, with everything from t-shirts to wristbands, to number plates joining the official fundraiser for the family, launched by Hire Park BMX in Indiana (one of Carson's home tracks), which is hosted on the track's website (link below). Another fundraiser, on Facebook, has raised nearly $2000 for the family.
In times like this, however, we also see the seedier side of humanity, as there have been reports of fundraising drives said to be authorized by the family, which have turned out not to be. We encourage BMX News readers to be as generous as you can be, but to also be prudent, and stay on the proverbial main roads–with a donation to the official fundraiser at Hire Park BMX.
BMX News will stay with this story throughout the week.
---
Links