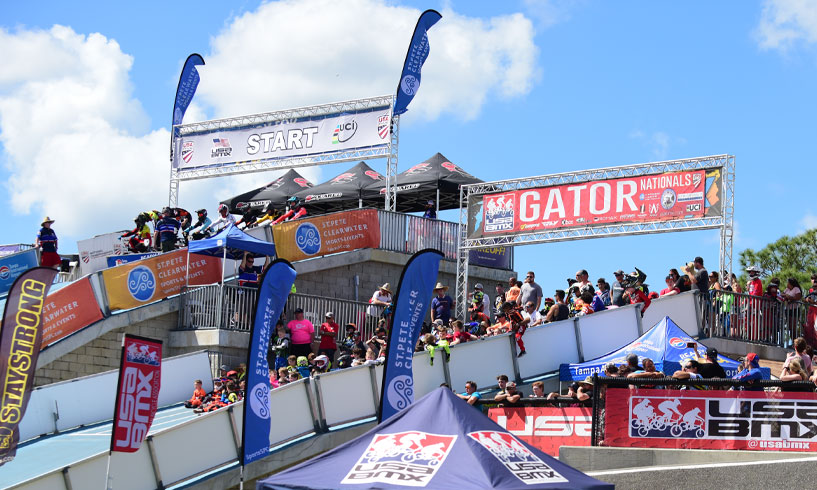 BMXers across the country set the Internets ablaze Thursday night, as news came down from the City of Oldsmar that the world-famous track there will be closed "effective immediately, and until further notice." This decision was reportedly made as a result of "areas of concern, found during a routine inspection."
The communication posted on Facebook did not go into much more detail than that, but there was vague mention of "cracks" in some social media comments—which could involve one or both of the dual starting hills, though that is pure speculation. Another comment quoted an unnamed official as saying:
(The Track) will be closed indefinitely while (the City) consults with outside resources about the track itself and the surrounding structures.
That quote continued:
"Our goal and hope is to reopen as soon as possible, and we're thinking weeks not months.
Until then, youth BMX beginner league will be refunded through USA BMX and continued riding / racing opportunities at Tampa BMX (lake park) and Sarasota BMX."
"Indefinitely" and "until further notice" mean just-that–with no planned re-open date. That could mean any time, or never…but the signs seem to point to a short-timeframe before the track re-opens.
BMX News is currently running-down further information on this story, and will update here as further details become available.