It's just-past September 1, which marks the official start of "when is next year's national schedule coming out" season.
Well, USA BMX is on-it-like-Blue-Bonnet for the 2023 rundown, having released the first-half (or so) of the 2023 National Schedule.
We will be heading to all the familiar places in the new year (which is a VERY good thing), and see the Gator Nationals re-take it's place in the early-year action.
Here's the January-through-Memorial Day list. Get out your Mileage Plus cards, and start booking those flights now.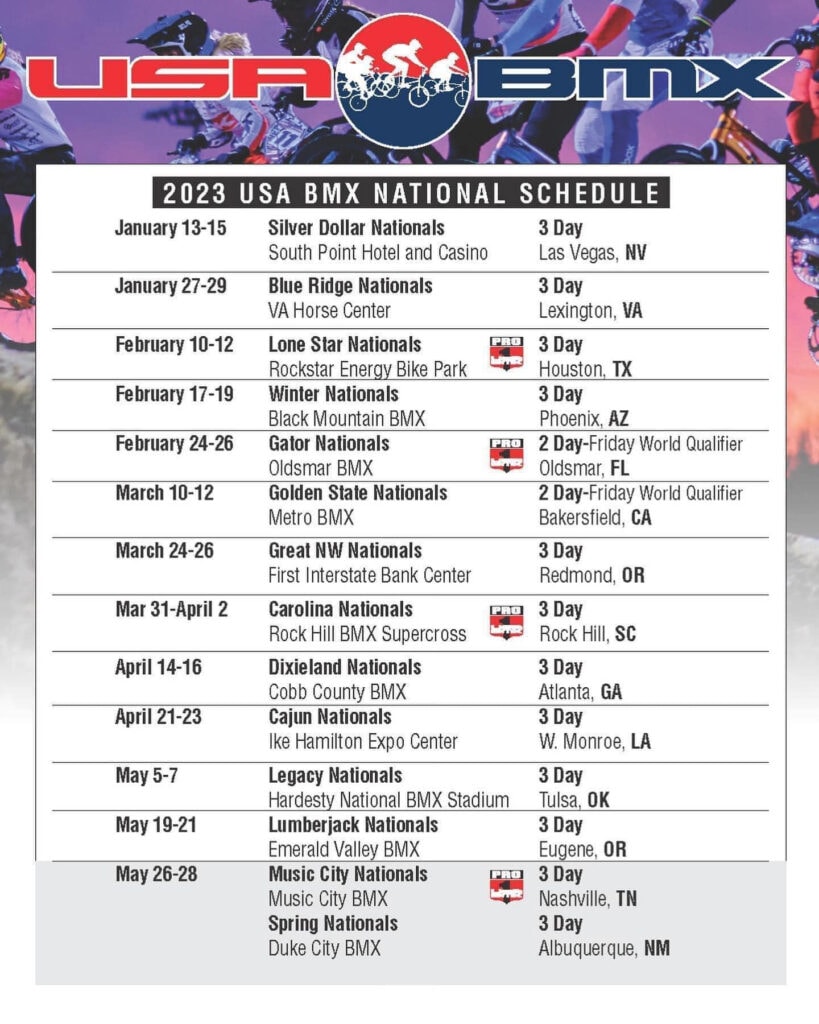 News will have the balance of the schedule, once available.
We look forward to seeing all the familiar faces, in all the familiar places (and lots of new friends), in 2023
—Mike