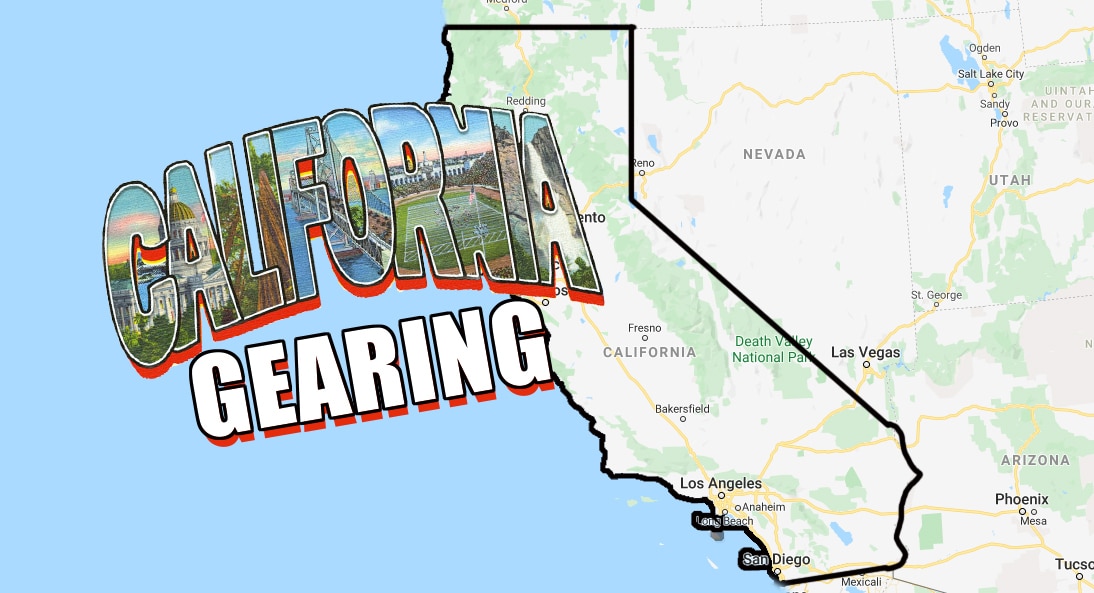 "California Gearing" is running large front chairing and large rear cog of equal ratio to, say a 44/16.
Donny Robinson was a pioneer of this but the roots trace-back to Richie & Ronnie Anderson's dad. Here's what Donny told us about how it came about:
Although I never knew it as "California Gearing," the concept was brought to me when I was 12 years old, by Richie & Ronnie Anderson's dad, "Papa A."
The idea was that if we matched the ratio of my current gear (something like 42/15 at the time) only using a larger sprocket and freewheel, that every revolution that I pedaled, would give me extra distance over that from the smaller set-up.
Whether it was scientifically accurate or not, no gearing ever felt the way my 50/18 did. Each pedal stroke felt like it accelerated unlike any other combination, and with that, came a mental edge.
The third article on the calculator page is a California Gear article I wrote for the BMXer magazine; it will give you more insight.
The COVID-19 quarantine has allowed us to work on some new products and create tools we didn't have time for in the past. With that, I'm happy to release our new online gear rollout calculator.
We added some unique features to this BMX gear calculator that you won't see anywhere else namely:
Tire Comparison Option: The way to use this feature is to enter your main gear/cog/tire combo then you can see how different tires affect gearing. Once you select a different 2nd Tire option you will immediately be shown front gear sizes that match your original gear/cog/tire combo. This feature is extremely helpful when switching between brands.
Tire Circumference listed: alongside tire selection (in inches). We added this because we know from our experience that not all tires are made equally which is why we normally discouraged users of other gear rollout calculators.
Now if you measure your own tire circumference and find it doesn't match what is listed in our calculator then you can select the next closest option. Fact is tires are not made consistent and we have found they stretch over time so it will be good to periodically check to make sure your rollouts remain where you want them.
Match Cruiser to Twenty: Never before has it been so easy to match your rollouts between bikes. Enter your main gear/cog/tire combo and select your cruiser/twenty tire as the 2nd choice and instantly you will be shown front gearing options that match rollouts between the two setups.
California Gear Finder: Enter your main gear/cog/tire combo then select the same exact tire for the 2nd tire option and now you can see all the larger gearing options that match your existing rollout but give you the california gear advantage.
We hope you like the New Rennen "California Gear" Calculator. If you know someone who could use this new tool, feel free to forward them this link. On any Smart phone you can easily add the website link to your homescreen for quick and easy access.
Hopefully quarantine ends soon and we can all get back to BMX racing, across the USA and the world.
Thanks—
George
---
Links