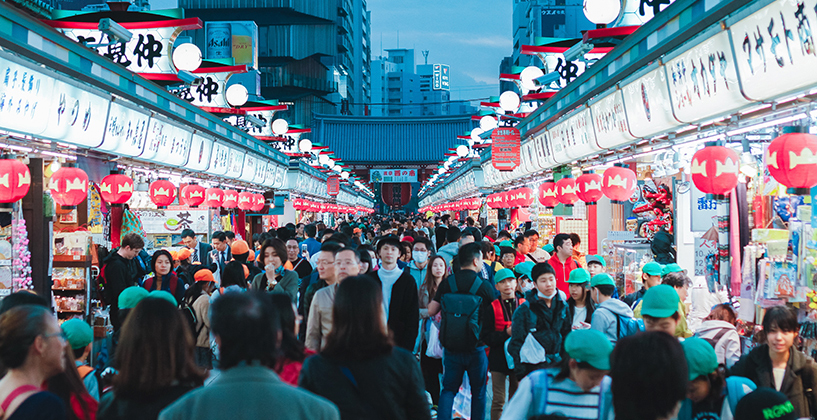 As we cross the 150-day mark til the opening ceremonies in Tokyo, there is increased talk of what to do if the Coronavirus outbreak rages further out of control, taking root in Japan and in nations which have been planning to send athletes to the Games.
At a February 14 press conference in Tokyo, John Coates, head of the International Olympic Committee inspection team told reporters "There's no case for any contingency plans or canceling the Games or moving the Games."
On February 18, in the early stages of developing this story for News, I spoke about the topic on the Rail The Berm Podcast (listen below).
Tuesday, in an interview with the Associated Press, Dick Pound–an IOC member since 1978 said that a final determination could "probably wait til May," which would be two months before the opening ceremony. In his remarks, Pound said that (if the games could not proceed) cancellation would be the likely outcome, as opposed to postponement or moving to an alternate city.
Cancellation of an Olympic Games isn't exactly unprecedented. Since the modern Olympics began in 1896, four (three-and-a-half?) Summer Games were canceled, all due to wars:
• 1916 was awarded to Berlin, and was canceled due to World War I.
• 1940 was scheduled for Tokyo, but Second Sino-Japanese War broke out in 1937. The Games were ultimately canceled in July 1938.
• They were then re-awarded to Helsinki, Finland, scheduled to start on July 20, 1940, but were canceled again when WW-II broke out in 1939 (hence the "three-and-a-half," above).
• The 1944 games were canceled (never awarded); the IOC suspended activity until after WW-II.
Cancellation of an Olympic Games in the 21st century would result in tens of billions of dollars in losses, for a broad range of organizations–from the organizing committee, itself; to media companies; to consumer mega brands; to national organizing committees that have invested in fielding teams, to airlines (already gut-punched by a drop in travel due to Coronavirus); to mom & pop roadside stands selling Olympic merchandise around the world.
Organizers expect a flow of 920,000 spectators and staff per day for the 16 days of the Games (July 24 – August 9), from virtually every country on Earth. Published estimates state 11,091 athletes from 206 countries will participate.
The issue, of course is not only Tokyo in specific, or Japan in general, it is with the million or so people arriving from all over the globe, then going back. People come to Tokyo, cough and sneeze on one another, and suddenly the most-populous city in the world (9.2 million) is a festering Petri dish of COVID-19.
Most visitors don't stay for the full open to close period, so they could very-possibly have no symptoms when they leave Tokyo, go back to their home country, and start dotting the map with millions of unexpected cases.
So HOW, with an easily-communicable, human-to-human virus, do you put almost a million people from all over the world into close proximity without writing the script for a decade's-worth of scary movies? We have no idea. And neither, apparently, do the most-expert epidemiologists who are doing their level-best to avoid sowing panic and depleting the global supply of N95 masks (20-pack available on Amazon for $90, BTW).
So, since nobody knows nuthin, and we have 90 days to stew on the "what ifs," we figured we'd put a few out there for discussion and consideration (not in any specific order of preference).
1). CANCEL IT. If the virus is at a low-boil in July— but not nominally contained— putting all those people in the same place at once, and sending them back, far and wide, could-well explode a pandemic of epic proportions. All in the name of sport and commerce. Not worth it.
The Spanish flu epidemic of 1918 infected a THIRD of the global population (which today would be 2.5 BILLION cases), and killed 20-50 million people. True, they didn't have the benefits of modern medicine, but they also didn't have air travel and "come on in" border policies.
2). RESCHEDULE IT. Dick Pound said postponing the Games by a few months would be difficult, due to broadcast schedules, and pooh-poohed the idea of rescheduling it for the same timeframe in 2021, saying "Then you have to ask if you can hold the bubble together for an extra year…Then of course you have to fit all of this into the entire international sports schedule." Not that we're any kind of experts, but it seems that the alternative (Canceling the Games altogether) would be FAR more "inconvenient" than changing the the entire international sports schedule.
3). "REIMAGINE" IT. Maybe you don't allow the millions of spectators to come to Tokyo and sit on trains, and in stadiums…only to go back and cause further outbreaks.
Instead, turn it into the first all-streaming Olympic Games. Have all 11,000+ athletes show up two weeks in advance of the first event, in quarantine, and run the events as scheduled, but with no audience.
This would mean NO spectators, curtailed media and staff, but the events would go on, as scheduled. Obviously, not an ideal outcome–none of these "alternatives" are– but all the stakeholders would get SOME of what they want, instead of an outright cancellation, where everyone goes home alive, but broke.
SUMMARY
All of this sounds very doom & gloom… we know. The chances are probably better than 50/50 that a vaccine is developed in time, and/or nature helps out and contains it on its own (with a little help from well-prepared health and aid workers in the hot zones).
But people do a lot of stupid things for money. So it's not outside the realm of possibility that an eager community suppresses or releases just-enough information to make it palatable to move forward. Only later would the consequences of those actions be felt. Hopefully these are more honorable people than those who would do such a thing.
—Mike Carruth
---
Listen
"Could Olympics Be Canceled?" Segment on Rail The Berm – 2/18/20 (starts at 27:34)