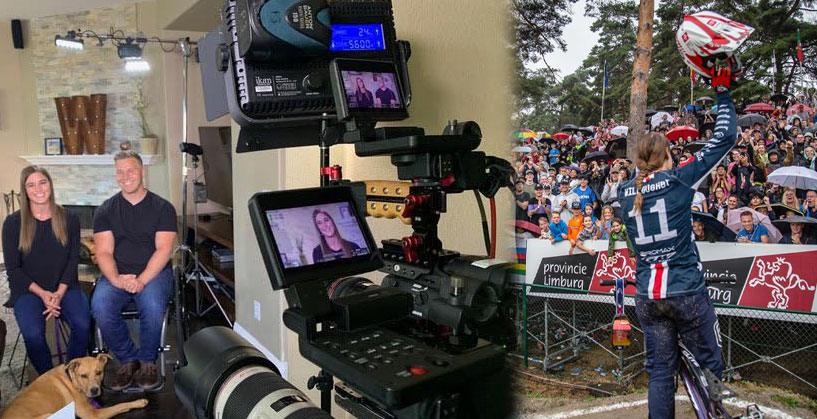 Sam and Alise Willoughby appeared on NBC's "Today" show back in July, just prior to the couple shipping off to Belgium for the 2019 UCI BMX World Championships. Alise had a great weekend in Zolder, of course, and came home with the title. Since then, there have been two World Cup podium finishes in Rock Hill, this past weekend.
Add to that the building of Tokyo 2020 fervor, and the team behind Today figured it was time to catch up for a fresh chat with the BMX power couple. Alise and Sam will appear on the block that airs at 9AM US Eastern Time, on your local NBC affiliate.
Set your DVR, if you're not able to watch live, as you'll want to hear the post-chatter by the hosts, in addition to the actual segment.
Here is a release USA BMX sent out on the appearance:
Tune in to NBC's TODAY Show live morning segment on Tuesday, September 17, in the 9 a.m. ET block. Check local listings.
At the 2012 London Olympic Games, Sam Willoughby took home silver for his home country Australia. At the 2016 Rio Olympic Games, Alise (Post) Willoughby brought home silver – the best finish ever for US Women's BMX Racing. Together as husband and wife, coach and athlete, the Willoughby's are hoping for gold together in Tokyo.
Since taking silver in Rio, Sam has served as Alise's coach. Competitively, Alise won a record-shattering 11th No.1 Title in USA BMX – the most ever won in the sport (male or female). This past July at the BMX World Championships in Belgium, Alise won the world title – her second in three years.